by Danielle Sebastian
October 2012
As Posted in Kasal.com
Most couples think that a dream wedding can only come true with the right amount of cash. Roy and Lynette Villanueva of
Ysabelle's Bridal
shop, on the other hand, believe that dream weddings need not be expensive. All you need are the right
suppliers
who can balance quality and price to produce beautiful yet inexpensive products.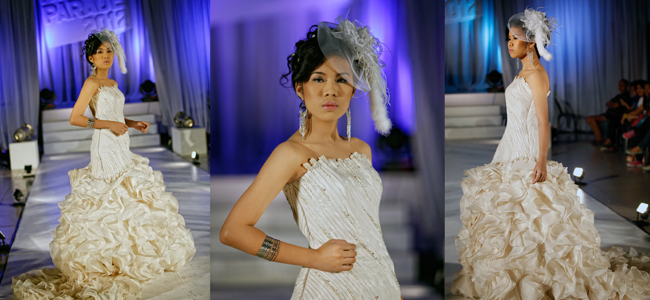 From Rental to Custom Designed Wedding Gowns
Ten years into the business of weddings,
Ysabelle's Bridal
Shop has made a name for itself not only in
Bacolod
but in Visayas and Mindanao as well. From a simple gown rental shop, the team behind
Ysabelle's
have honed their skills into producing custom designed wedding gowns for brides and their female entourage. Clients can visit their shop or their website to view some of their beautifully executed designs.
Known in
Bacolod
as one of the biggest bridal gown and formal wear suppliers,
Ysabelle's Bridals
is frequently invited and actively participating in
Bacolod
bridal fairs and wedding fashion shows. The beauty and quality of their wedding gowns and formal often entice not only brides but also wedding event organizers.
>> Read More